Kiosk

 Banking

Kiosk Banking BC model aims to provide a real time, user friendly banking services to the consumer in their neighborhood. A large number of people, particularly the migrant laborers and factory workers do not have a saving account and even not able to open an account due to lack of valid address and ID proof. As a result they face difficulties to save their earnings in a safe place and look out for solution to send money to their families.
Through our Kiosk banking solution the following services can be offered:
ICICI Zero Balance Digital Account Opening (I-Sure Pay) with MASTER Card
Balance check.
Inter Bank Money Transfer with an ease.
Cash Withdrawal
Cash Deposite
Mobile & Net Banking
AADHAAR

 BANKING
Aadhaar Banking is AEPS (Aadhaar Enabled Payment System) powered digital banking service that enables retailers to provide basic banking functions such as cash withdrawal, balance inquiry, and domestic money remittances to their customers and earn money as commission. All that any retailer needs to do is to signup as a Panchyajanya CSP and start providing these services. 
It is a win-win situation for both – the local retailers and the customers. Instead of searching for ATMs or standing at long queues at bank branches, customers can walk up to any Panchyajanya CSP and conduct banking transactions with their Aadhaar number and fingerprint authentication. At the local CSP, customers can withdraw cash, or instantly transfer money to any bank account in India with ease and convenience.
Domestic Money Transfer (DMT) – Anywhere Anytime.
Domestic Money Transfer was launched by Panchyajanya in association with YES Bank in early 2018. The product has been designed by Panchyajanya to provide customers Money Transfer services with great convenience in their neighborhood. A unique business opportunity for retailers to be able to provide Money Transfer service to both banked & unbanked customers.
About DMT
Great Opportunity for retailers with Small Investment
High margins & incentives
Safe & Secure Platform powered by Panchyajanya Wallet
Transfer Money into any Bank Account
Any customer with a Mobile phone can avail this service
Easy application & enrollment process for retailers
IMPS – Instant Money Transfer Service also available
Customer with min. KYC can send Rs.25,000/- per month while full KYC customer can send Rs. 2,00,000/- per month
Recharge
Mobile & DTH Recharge
On Your Fingertips!!! Panchyajanya with its innovative technology have developed an android mobile Application for Retailers and consumers. This product enables users to recharge Mobiles and DTH connections in a few seconds through any PC, Laptop or phone with Internet connectivity.
About Recharge +
•All DTH and Mobile operators available
•Upfront commission
•Low investment
•Available on Google Play store
•Instant activation
•Risk free business plan and easy to explain to others
•24 hours recharge facility
•High speed network
•High margins
 B2B interface to check transactions & reports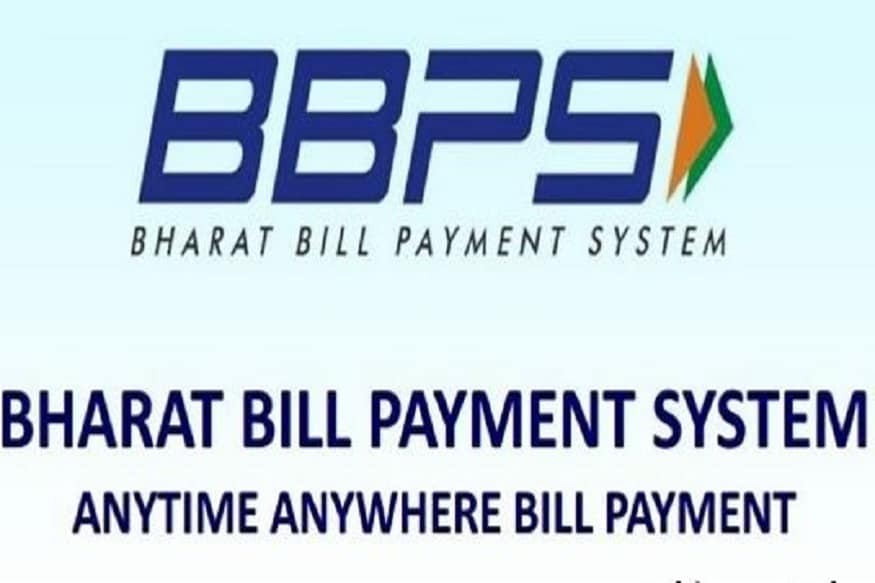 Utility+
Bill Payment Any Time, Any Mode, Any Where!!!
Every household consumes services like electricity, telephone,mobiles, gas, water etc. which lead to at least 2-5 bill is to be paid for every household on a monthly basis. Panchyajanya's proprietary web platform enables easy payments for various service providers through one single web login. Panchyajanya has been authorized to create retail agents to accept and process bills for several utility service providers.
Types of bill payment
Electricity Bill

Postpaid Mobile Bill

Water Bill

Cooking Gas Bill

Landline phone Bill
*Services may vary from region to region
PAN Card Service
Want to get PAN Franchise?
Start your Online/Authorized PAN Card Centre of Unit Trust of India (UTIITSL) & NSDL. Apply for PAN Card of all type of person whether Individual, Firm, Company, Society, Trust, AOP, and BOI in the earliest possible time.
As you know that in India PAN Card is a Must for almost all Banking Transactions, Loan approval, any types of financial transactions, for MCA, Digital Signature Certificates. eTendering, eProcurements, and many more. Panchyajanya is now offering you to become a part of Digital India initiative with Skill Development mission to become a successful businessman. You will be authorized as PSA (PAN Card Service Agent), Online PAN Agent and VLE (Village Level Entrepreneurs)
Introducing ePAN an easiest & fastest way to generate PAN number with minimal charges
There is also a provision in the PAN application form to indicate the option for physical PAN Card & e-PAN Card.
If Physical PAN Card is required : If the applicant opts for physical PAN Card, then physical PAN card will be printed and dispatched at communication mentioned in the PAN application. It is in the form of the laminated plastic card consists of ten digits alphanumeric Permanent Account Number of Income Tax Department.

If Physical PAN Card is not required : If the applicant opts for physical PAN Card is not required. In such cases, email ID is mandatory and e-PAN Card will be sent to the PAN applicant at the email ID. Physical PAN Card will not be dispatched in such cases. In case if an applicant is not able to provide email-id then PAN application can be accepted for dispatch Physical PAN Card, and fees accordingly should be charged..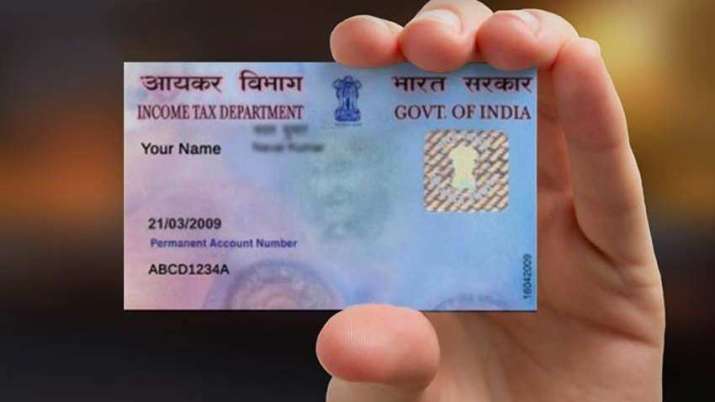 Online Share Trading
ONLINE TRADING & ADVANTAGES OF ONLINE TRADING
Investing is very much essential these days as savings alone is not adequate to fulfill all our financial goals and also to beat inflation. There are several investment options available and you can choose them as per your needs and convenience. You have to start your investments right from a young age so as to get good returns. Investment habit brings a sense of financial discipline in a person's life as it makes you allocate a certain amount of money periodically for the purpose of investment. Based on your risk appetite and time horizon to achieve your financial goals, you can select the appropriate investment option. There are some financial assets that help you achieve your short term goals and other assets that help you achieve your long term goals. In today's busy world, technological advances have made the entire process of investing and managing investments easier without any hassles. Anyone can have a complete hold on investments even through smartphone. You can stay connected with the market always as investing in the stocks requires constant monitoring of the stock market.
Trading in the stock market has become less time consuming these days as you can trade all by yourself without the assistance of a broker by means of online trading. Just like shopping for groceries online, you can buy and sell stocks online. You need not be an expert to begin online trading as these trading platforms are user friendly and do not necessitate any special learning. Mobile trading apps have even made things easier for an investor or trader as you can carry out any transaction in the stock market through your smartphone itself. You can trade from anywhere anytime through the mobile trading app.
Trading platforms provide all the necessary support and assistance by providing secured real time access to trading, research reports, price analysis of stocks, market news, etc. You can buy or sell shares if you have a trading account and an internet connection. Not only that, you can trade in currency, commodity, etc. through one single trading platform. Online trading platforms help you trade without any difficulty as these platforms enable high speed trading. These platforms have revolutionized the way trading is done. You can simply download these to your system or mobile and can begin trading.
Panchyajanya is Authorised business partner of Abira Securities Pvt. Ltd to appoint Sub-Broker of NSE & BSE for Equity Trading, Commodity Trading, Currency Trading, Derivative Trading, IPO, Insurence, Fixed Deposit, Mutual Fund and Depository Services. One Platform with Multi Services.
Micro

–

Credit
Our Micro-Credit Program
Though PANCHYAJANYA is engaged in different social activities from the day of its inception but it started its Micro-Finance activities from the year 2009. And surprisingly the crisis in micro-finance started in October 2010. 
SHG & Micro Credit:
The SHG are necessary to overcome exploitation, create confidence for the economic self-reliance of rural poor particularly in women who are mostly invisible in the social structure. These women of the poor families have all the obligation in their families, but have no right, no security. The groups enable them to come together for a common objectives and gain strength from each other to deal with exploitation which they face in several forms. A group become the basis for action and change. It also helps building relationship of mutual trust and confidence between the promoting organization and the rural people through constant contact and genuine efforts.
we initiated micro-credit programme particularly for the rural women. Within the short span,this programme has enhanced confidence among the members. The most important activity today of our organisation has been expanding very immensely day by day.
SHGs have related the individuals or group members in a variety ways including credit facility, through peer pressure exercise by the groups, each member could be made to feel keenly, individually and severally responsible for using and returning credit available to them through us.
This is an achievement of about 100% regular repayment by the group members. A minimum interest is charged on the loan and default in repayment of loan will mean denial of any further loan to the group. It is made compulsory for the group members to attend group meeting regularly and follow the repayment schedule. SHG formation including creating awareness of importance of micro-credit within the community.
 Methodology:
PANCHYAJANYA follows the globally accepted Micro-Credit methodology – The considered low cost sustainable model. Panchyajanya's low cost methodology gains further relevance in the economical environment that the micro-finance sector is operating in India. The uniqueness of the methodology are :
Flexibility of group formation / no bindings on group guarantee.
Simple and transparent system.
Low cost management.
Standardization.
Delegation of authority in the field level.
Innovative staff recruitment and on-the-job (each one teach one) training.
Simple and shorter loan processing, less waiting time for the borrower.
Written manual.
Strong monitoring and supervision.
Standard and low cost structure on furniture, fixture and overall management cost.
While the sanction of loan is to individuals who are a part of a group, the collection are through group meetings.
Member Selection:
Being poor was not the deciding factor which decided membership of PANCHYAJANYA. Initial screening was done with a motive to ascertain the number of people who dreamt to improve their social and economic condition. We believes in self sufficiency and self sustainity so we tried to turn our member such so that they would never depend on us in coming days. Some of the important benchmark settled by PANCHYAJANYA as member eligibility criteria are :
Age must be 18 to 53 Years.
Family Income must not exceed Rs. 1,00,000.00 p.a in rural area     & Rs. 1,60,000.00 p.a in non-rural area.
Is either already engaged in gainful micro-enterprise or plans to start one.
Dreams to improve her socio economic condition.
Passionate about breaking the shell of poverty.
Some Of Our Satisfied

PMB / CSPs